4 of the coolest offices in 2017
If you're looking for design inspiration or feeling like your current office could do a lift, take a look at some of the coolest offices in 2017 we've found. Spanning the globe from Sydney to San Francisco, these offices bring together their company's motivations, values and goals into a palette of colour, creativity and functional design for their staff.
Ready to feel a little office envy?
Instagram & Facebook
Sydney
The billion dollar company values 'boldness', 'creativity' and 'openness', which all come alive in their Sydney office. They have a grocery-like kitchen, an open air balcony complete with desks and power and their walls are a canvas of eccentric art and graffiti. The office is home to around 50 people and encourages different working styles in their setup; from independent pods to open spaces for collaboration.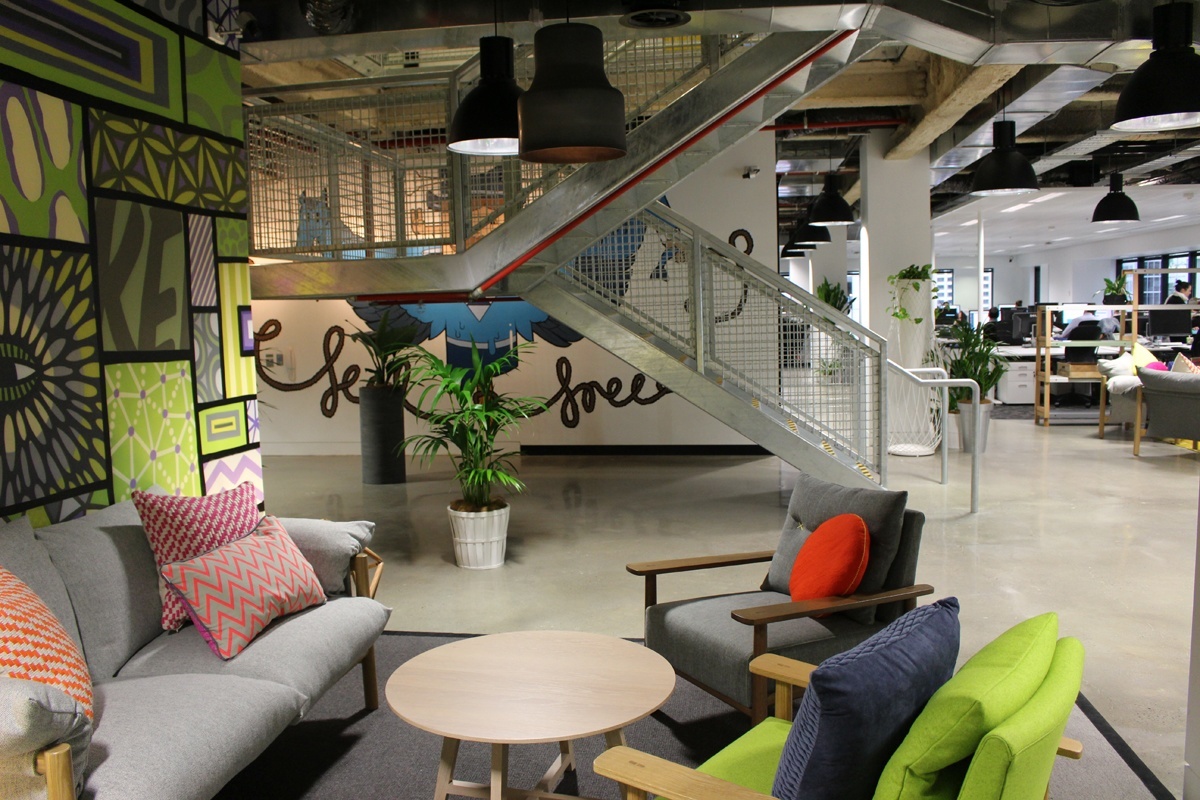 Bloomberg
London
Business and financial news company Bloomberg opened their sustainably-focused office in October 2017. Costing 1.7 billion, the HQ includes two 10-storey buildings home to 6500 staff. An innovative sustainable office was an important value for staff and became the foundation for the plan. Compared to a traditional office, the building is expected to cut water by 73% and energy and carbon emissions by 35%. It also has the ability to allow outdoor air to reduce recycling air.
Airbnb
San Francisco
Airbnb's office is themed to represent the international presence the company has grown. A large focus for the office's design was natural light and open planning – all beam structures were removed and the different levels of the building act like mezzanines rather than split floors. Different levels, rooms and spaces take on elements from different countries to stand by their core value, 'Belong Anywhere'. This is the perfect example of how your company's tagline could inspire your office fitout.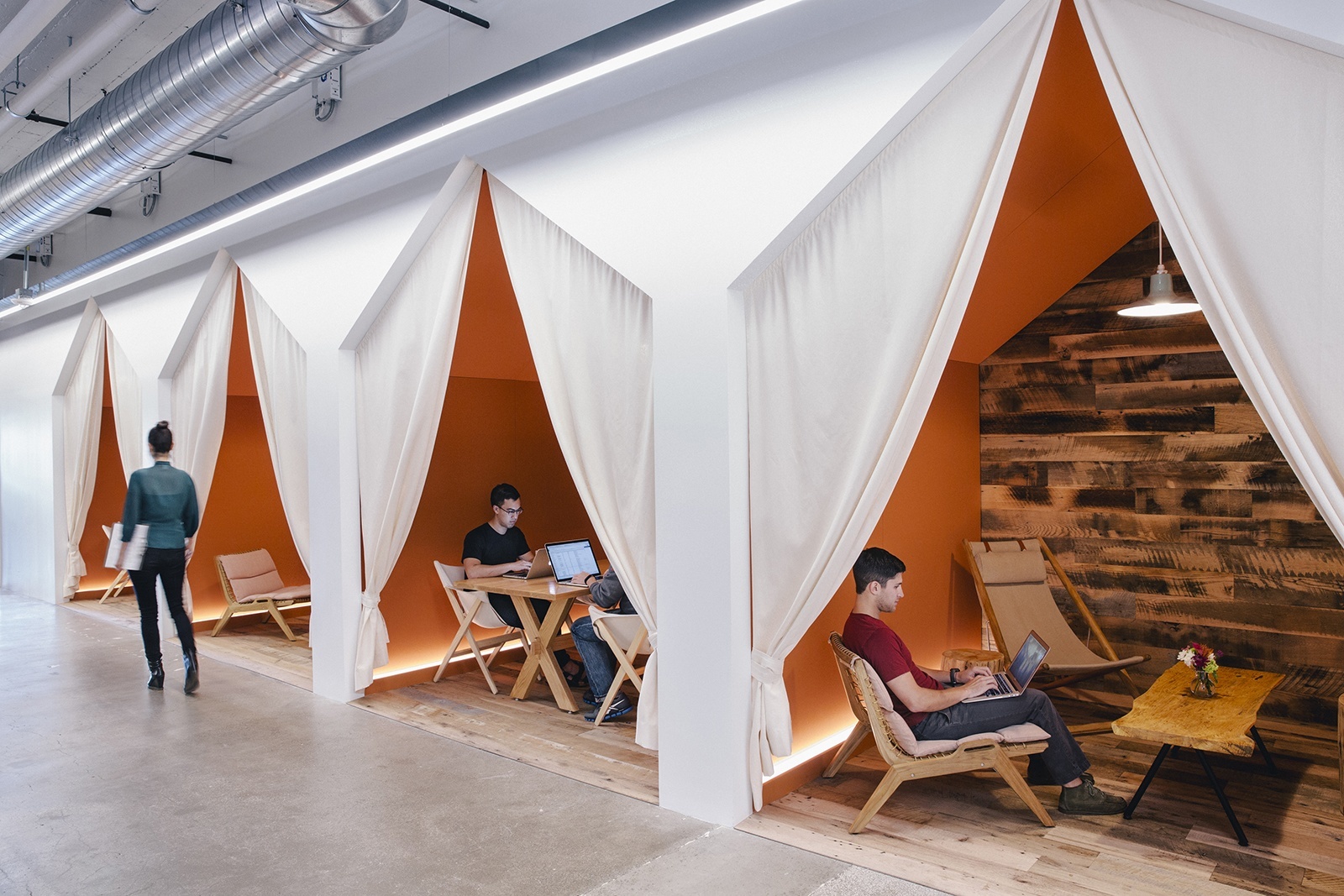 Google
Singapore
Google's office in Singapore adopts a hybrid model when it comes to their working concept, giving employees the choice between a locked in desk or a hot spot desk so they're able to work where they prefer. The office offers a range of options for staff to spend their down time, including a 'wellness corner', two on-site baristas, daily lunch and a number of micro-kitchens spread around the building. Their lobby takes on a monthly theme and the office was designed with purposeful high ceilings with no clear level demarcation.
Did one of these offices spark a bit of creativity? Don't forget, you can always share your inspiration with your office fitout specialist to see how you can get the most out of your space!