Meet Our
Team
Wayne Tamai
Director
Wayne brings a wealth of experience and achievement in roles requiring astute strategic planning, leadership and project execution at a very high level - a set of skills that compliment fellow Director Nick to form a dynamic duo. He oversees all aspects of the business to ensure the company values are delivered and client expectations are always met. He values leadership on both fronts; as a leader of his team and also as the frontline of communication with key clients.

Nick Clements
Director
A licensed builder with 3 decades experience in fitouts and commercial building, Nick oversees and mentors the Commercial Projects team and leads in the areas of sales, design, estimating and project delivery. Nick is excited to direct a great group that offers high levels of service and a true turnkey solution, and leads the team alongside Wayne to fulfil the company's mandate of producing outstanding results for great clients.
Matthew Hills
Project Manager
Matthew has a strong passion for the construction industry. After 10 years of experience in the industry, he has a strong understanding of the best processes involved, and ensures a project is completed with quality and efficiency. As project manager, Matthew has worked on a number of successful projects including Fujitsu and the exterior building upgrade to Legacy House.
Wayde Yaxley
Project Manager
Wayde is our dedicated Services Project Manager, bringing together skills across project planning, management, construction, and operations management. Having worked as a facility manager himself, Wayde understands the needs of our clients, and takes pride in overcoming difficulties to deliver great support and results.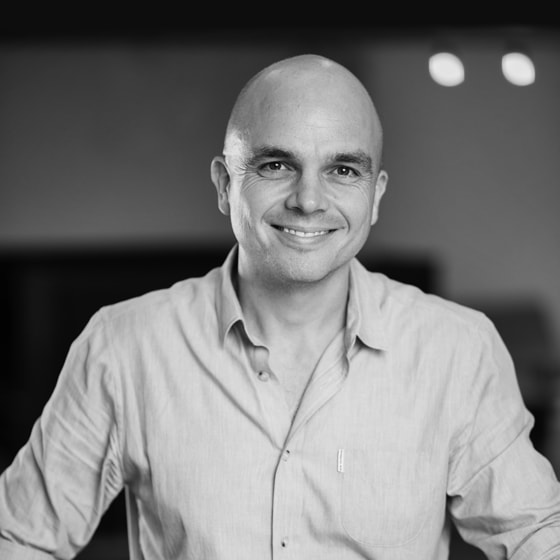 Ben Dalglish
Project Manager
With over two decades of experience across project management, shopfitting, construction and estimating it will be hard to find someone more qualified than Ben to manage your fitout project. Ben's time in the industry has allowed him to work on small to million dollar projects which means he can undertake or complete projects of all sizes. Whether you need someone to manage your latest office fitout or you require a makegood, Ben will bring his unique skill set to the table to ensure your project progresses efficiently.
Melina Bortolussi
Interior Designer
With nearly a decade of experience in the industry, Melina brings a wealth of knowledge and a keen eye to her role as Design Consultant. Working closely with clients and the rest of the Urban team, Melina develops solutions that suit the specific needs of the fitout - maximising the outcome of the project.
Linda Swanepoel
Interior Designer
With a degree in Interior Design, Linda has over 10 years' experience in the commercial interior design industry within Australia, New Zealand and South Africa. Linda has a great understanding of spatial and conceptual design while bringing a strong technical background to the Urban Team. She specializes in all aspects of commercial interiors from concept right through to completion with added emphasis on creating inspiring workspaces.
Nadia Hasninlayali
Interior Designer
Nadia Hasninlayali loves working on both technical and artistic sides of the process, from space planning to finishes selections. She's committed to creating innovative, workable solutions to respond to the unique characteristic of each project. With a passion for interior and furniture design, Nadia's aim to design unique workplace interiors will bring a positive impact to the client's working environment.
Cassie Voge
Furniture Coordinator
Cassie has been a key member of the Urban team since 2005, helping deliver the finishing touches to our projects through processing furniture orders, co-ordinating furniture projects & logistics, managing furniture installations, furniture warranties & handling defects. Cassie works closely with our team of dedicated installers to ensure a smooth completion of our connected process.
Christine Zialcita
Furniture Sales Support
Christine has a firm focus on delivering great customer service, which she achieves through providing advice, support and coordination to clients and our team; drawing on her extensive experience and expert knowledge of our process and our furniture offering.
Grant Ross
Draftsman
Grant is driven by a desire to grow his knowledge in the field of design and construction, and works alongside the design and construction teams to draft construction plans and assist in the development of fitout designs.
Darryl Pianeda
Operations Manager
Darryl is a carpenter by trade as well as a licensed builder and site supervisor with over 15 years of commercial fitout experience. Working as our Operations Manager, Darryl draws on this experience to coordinate all aspects of our connected process that ensure a successful project and the achievement of our client's goals.
Michael Roates
Site Manager
Michael is has successfully worked across various aspects of the construction industry, with over 2 decades of experience delivering high quality results for large national organisations and SMEs. Michael enjoys working with our enthusiastic team, bringing together suppliers and subcontractors, and overseeing outstanding projects that meet our high standards and create lasting client relationships.
Marc McDonald
Site Manager
A qualified and licensed builder with extensive experience as a site manager of large and small projects, Marc oversees our projects with a clear goal to deliver on time and on budget. Marc works closely with our trade partners and our clients and enjoys the fast pace and varied work involved in delivering a great result.
Reece Ackerley
Site Manager
Reece loves the chance to flex his problem solving skills, and deliver sharper solutions for our clients while ensuring the safety and diligence of all workers on-site. With 12 year's experience in commercial construction, Reece has worked on and supervised everything from fitouts to large scale construction projects. He has spent the last 8 years perfecting his site management skills and has developed a good eye for detail to ensure our clients' projects go smoothly.
Nicholas Lund
Operations Administrator
After graduating university and gaining skills in many aspects of commercial construction, Nicholas brings great organisational skills to support the operations team and ensure each project runs smooth to meet our clients expectations.
Marina Denaro
Commercial Manager
Backed by over 25 years of financial and business planning expereince, Marina looks beyond the numbers and firmly believes that Urban's suppliers and clients are an extension of the team. Her role covers providing relevant financial business and project information, statutory reporting and much more.
Julie McGibbon
Accounts Payable
A valued member of our commercial team, Julie experience and expertise in administration and finance to coordinate all aspects of accounts payable and processing of financial information. Her professional and approachable nature help build strong relationships with our team, suppliers and clients.
Rasa Satkauskaite
Accounts Receivable
Rasa is excited to join the Urban team and bring her expertise in finance and customer service to the fore. With a natural tendency to help in any way she can, Rasa is a big part of the positive and supportive team that works to assist staff and clients.